Our Virtual Assistant services are offered remotely, in addition we also provide a selection of tasks that can be completed by our team in-person. To find out if we can come to you please enter your postcode here.
Digital Marketing Consultancy
SUBSCRIBE TO OUR NEWSLETTER
For the last 10 years I have been working within high level IT roles, growing my skills as a business development manager and helping to build communities. All roads so far have led to building a platform to help others into the VA industry.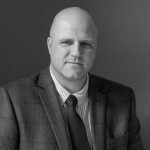 I am passionate about all things WordPress, I thrive on business development, project management and marketing.
My role here at assisted.by sees me helping our clients build a strong, professional online presence.  This is achieved through not only dedication and passion but also by ensuring the right tools are used for the right job.
One size NEVER fits all!  Give me a call and let see how we can build on your business.